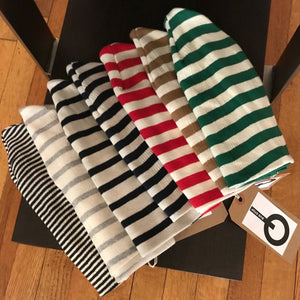 These BUS STOP X woven cotton knit beanies come in several different colors. The Ginger beanie is a gingerbread tan with a cream stripe. They are easy to wear, fit right in your pocket or bag. Perfect for spring as they are lightweight but can also be worn on cooler days in the Autumn. Great alternative if you're allergic to wool. 
The cotton is woven in a local mill.
Unisex and available in one size.