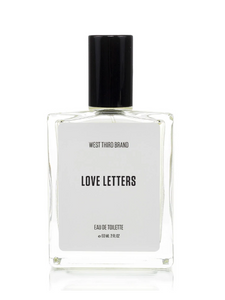 LOVE LETTERS Eau de Parfum by West Third Brand.

Eau de Parfum | Size: 2 fl oz

Made in the USA
A poetic expression of sweet pink grapefruit, crisp jasmine, lemon and freesia, anchored with the warm blend of amber, sandalwood, oakmoss and ends with sultry musk notes.
Key Ingredients: alcohol, fragrance oil, water.